The Lost Coast Trail – Part 2 (in case you missed part 1 you can read it here).
We continued along the flats, meandering through the golden fields.  Our destination was Miller Flat, a wide open area with endless areas to camp and fresh water for swimming.  The trek was a 7.5 miles on mostly solid ground with the occasional elevation change that brought us to the highest point of the trail, roughly 100 feet above sea level.  Nelly spotted a deer on the way up and they both froze in position for what seemed like 5 minutes.  I'm not sure who moved first but all of a sudden they both disappeared up the mountain, Nelly chasing.  She came back 5 minutes later completely out of breath and no venison dinner.  Maybe next time!  I wish I had taken a some pictures from the high point, the view was incredible and you could see whales swimming in the distant waters.  We lingered for a few minutes letting a few other hikers pass and then we proceeded down the trail back to the low lands.
We must have crossed half a dozen creeks over the course of the day.  Each one with its on challenges.  At times it was obvious which way to go, other times we had to walk up and down the creek to get across without wet feet.  The creek crossings were definitely Kristen's arch enemy.  She never fell in but there was always a sense of uncertainty and slight fear of being swept out to sea in ankle deep water.
That's me.  For obvious reasons I'm in none of the pictures.  I was joking with Eben and Kristen that all my pictures would look like it was just them hiking together.
As we neared Miller Flat the trail turned into a small dirt road and we came upon this house.  It was an incredible structure and looked like it had been meticulously constructed using a lot of the resources in the area.  The shingles on the roof looked like they had been in place for decades and the moss on top was holding everything in place.  I have to imagine a place like this has been handed down from generation to generation with each successive inhabitant adding their own bit of character.  This is the kind of off the grid living I can get behind.
Just beyond the cabin was where Miller Flatt and Big Creek Flat came together, our destination for the night.  There were obvious camping areas that had been constructed by other hikers.  You could spot them because they were either sunken into the ground or had some make-shift wind block.  We grabbed a spot that had a large piece of drift wood that would hopefully give our fire shelter from the wind.  Although it wasn't windy when we arrived I was expecting it to pick up later.  There were other hikers camped out nearby but it was so spread out everyone had there own space.   The sun had been out most of the day and it was definitely the hottest weather we experienced thus far so we dropped our packs and ran over to the creek.  A large fresh water pool had formed and was suitable enough for diving in.  I can't tell you how refreshing it was to jump in after hiking all day.
I think we each had two packets of rice and beans and corn tortillas.
The nice thing about driftwood is that it burns hot and slow and there was plenty of it around.
The window for the coming high tide coincided perfectly with our morning departure.  It was around 10 or 11 when we finished packing all our stuff and hit the sand walking.  If I remember correctly it was about 6-7 miles before we would reach the parking lot where we left our vehicles, all of it on the beach. The forecast was cloudy with a sun later in the afternoon which was perfect weather to finish up the trip.
The last creek crossing and Kristen managed to stay dry, it was like she had done it a few dozen time already.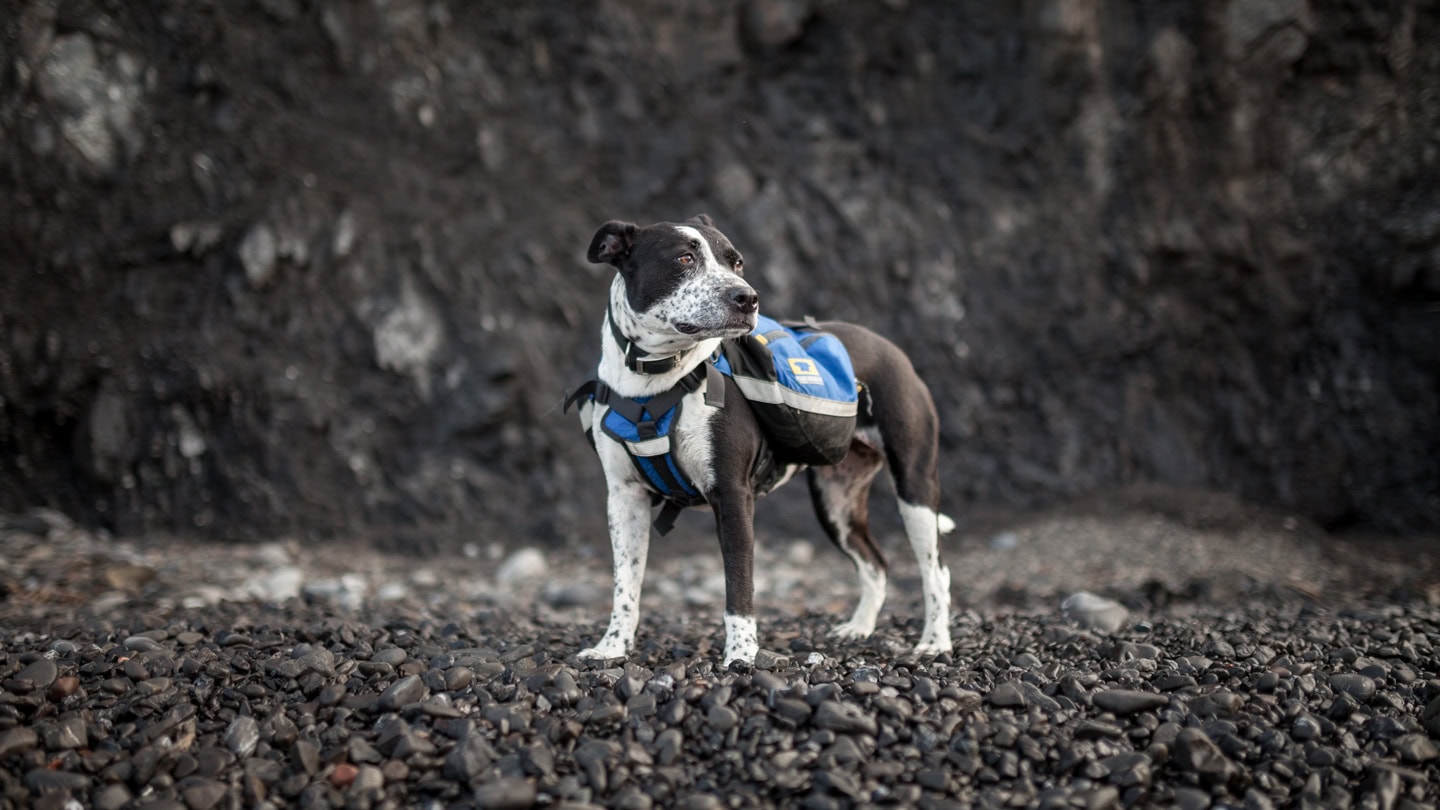 Nelly leading the pack with remarkable stoicism.
Black sand beaches for days…
As we neared the end of the trail we came across a beached whale.  The local marine biologist thought it was likely drowned at see by a group of killer whales.  Pretty crazy to see this thing in person.
It was my first hiking experience on the West Coast and it did not disappoint, it is one that I will absolutely revisit in the future.
---
---
You might also like
---